AutoSuggest.net - Your Specialist for Autocomplete Marketing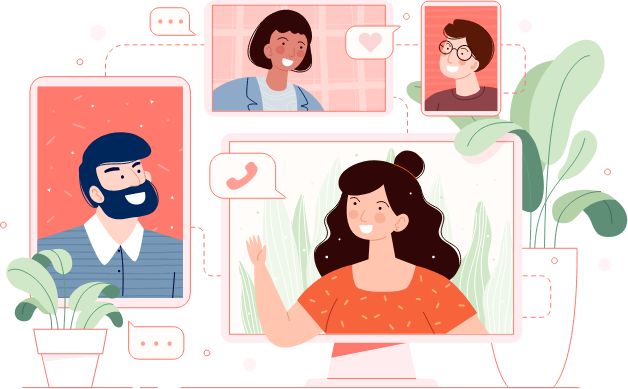 » We want to make the advantage of being directly shown in the search suggestions, that is currently only benefitting large companies, available also to small and medium businesses. «
Get to know AutoSuggest:
» Team
» Customer reviews
» Frequently asked questions
About us
AutoSuggest was founded in 2019 and serves mostly small and mid-sized businesses.

Prior to AutoSuggest, Stefan spent 6 years implementing many autocomplete-optimization projects for a small, but loyal client base and this way, gained the necessary experience for AutoSuggest.

As our client, you benefit from almost 8 years of experience and hundreds of previously completed projects. We are the specialists when it comes to positioning your brand in the autocomplete function of search engines.

We always conduct our work in a transparent and organic manner. We think long-term, plan painstakingly and consult our clients in the creation, controlling and adjustments of their campaigns. Our own keyword database, a reporting portal and e-mail reports compliment our offerings.

When implementing a campaign we hold ourselves to high standards - in terms of compliance with search engine operators, the commercial success of our clients and the value-add to end users who interact with the new suggests. We only accept projects we personally believe in and which offer a sustained positive experience to end users.
The AutoSuggest Best-Price-Guarantee
With our experience and using economics of scale, we are able to offer our service both at low prices and at high quality. Unlike other cloud-obsessed companies, we developed all our business software (like our CRM, monitoring, billing and data analysis) by ourselves. This way, we have smart processes and pay no license fees. This means that we are able to offer the best prices and have consultants that spend more time with you and less on overhead activities. We are confident in our pricing and, in case someone else starts offering our service as well, we will go 10% below their price.
Our Team
We work as a remote team distributed across the world and in very mobile manner. By offering a way to combine a "normal" work with travel, we were able to secure good talent despite being a very small company. Our consultants mostly have a postgraduate degree in a technical field, have been carefully chosen and trained extensively. For our clients this means (apart from occasionally changing Zoom backgrounds) having a competent, engaged counterpart, who does not "just sell" but wants to accompany you on your AutoSuggest journey. If you like, you can get to know our team better here.
What our clients say
We don't really have a marketing-budget - but what we do have that is rare in the online marketing world, is happy long-term clients. These include companies of all sizes and from all industries as well as agencies that integrated AutoSuggest in their SEO strategies. A small collection of client reviews can be found here. Upon request, we try to arrange an introduction to one of our clients - please feel free to contact us if this would be of interest to you and helpful in your decision-making process.
Frequently asked questions
How long does it take until my suggest is shown? Can my competitor book the same keyword as me? Do you provide any reporting tool? Here you can find the answers to these and other questions.
Get website visitors, leads and brand exposure with AutoSuggest.net